One Month To Win It season 1 kicked off

today!

Head on over there and vote for your favorite craft! Then come back Friday when the winner is announced!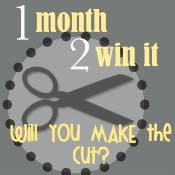 Makes for one fabulous prize pack!!
Thanks for checking out this post from www.SugarBeeCrafts.com – – click on over to read it in its entirety – you'll love it!