I'm hoping that I'm shopping right now, in various Branson Outlet Malls, etc. Sorry you can't join me for a little Spring Break shopping – – but you can do some shopping of your own – – and some blog browsing while you're at it – really, check out my sponsors, they're awesome:
For all things design, you need to be following Green Gracie Home – go check her blog out!
I splurged and bought my camera bag (the teal one with the rosette) from JoTotes and LOVE it – I feel so grown up! If you're looking for a camera bag with style, I HIGHLY recommend shopping here:
In other news, the Canvas Deal is still on (free canvas, you pay shipping) and there's a silhouette deal coming next week, so get ready for that…..
Some new sponsors that have joined – be sure to show them Support from Sugar Bee!!
–i am – a great new blog where ANYONE can get their photo featured – I love seeing the pictures that have been submitted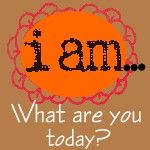 –whoopdwhoop – I signed up and so far have "sold" 5 things and "bought" 3 – can't wait til they arrive!
–Type A – a blog that you'll love – go be a follower right now!
Other fab sites – – click through each one -you won't be disappointed!!
Happy Saturday Everyone!! Spring is on it's way!
Thanks for checking out this post from www.SugarBeeCrafts.com – – click on over to read it in its entirety – you'll love it!