Here we go everyone - - you're awesome, as always....

Me Sew Crazy showed off a cute tiered maternity dress (and cute belly to go with it!):


Tutorials like this one over at
The Life of Rile
y are going to make me want to get into beading!
When I saw this link from
Sew Can Do
, I thought it was for a fabric cover, but the tutorial is actually for how to make the whole chair!
I can't believe this necklace from
Life After the Aisl
e is handmade - looks too perfect!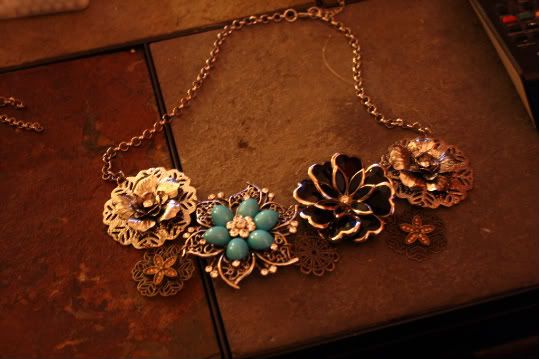 Maybe Matilda
shows a tie turned into a necklace - so fun!
Momma Made It tells how to make Peanut Butter Chocolate Chip Cookies - might sound good to you all so I thought I'd share (I, on the other hand, shun most things peanut butter - bleh!)
And speaking of treats,
Sweet Pea and Pumpkins
made Rose Cupcakes - so fun!
And if you're in a cupcake mood, check out the barnyard ones at
PB & Joy
:
My Wonderfully Made
shows off some zipper flowers - I have a bag of zippers I found at a thrift store that are just waiting to become flowers....
Thanks for linking everyone!! If you were featured feel free to grab the button:
(oh, and if you were featured on FB, you're included - grab away!!)