I might need to start doing more than one show-off - - you all have so many amazing things!! Here's a few that caught my eye:

Cute photo collage from The Scrap Shoppe - love the letters

I am on a headband making kick lately - I might try the knot one, like over at
Stars and Sunshine
-
Kids getting bored yet?? Here's a quick and easy craft for them - bleach tshirts, over at
Homespun with Love
-
Love this canvas and how Lindsay made her own stencil - see it on
Artsy Fartsy Mama
Isn't this spool wreath perfect? it's over on
Kara's Creative Place
(over 300 spools of thread she got - wow!)
Sertyan's Sewing Corner
made a dress for herself - cute!
Creating Amongst Boys
is already making Christmas gifts - wow! Here's a peek -
Guess what this dress is made out of - discount crib sheets! You know I'm a sucker for using sheets as fabric - check out the cuteness at
the Mathew Family Happenings
:
Domestic Imperfection shows how to make an envelope pillow - - good to know!
The
Crafty Blog Stalker
made this shirt from a tutorial that I too have bookmarked - it came out great!
I've seen lots of popsicle cozies, but this is so fabulous I had to share - - great job,
Rips in My Jeans
!
Lovelace Files
shows how to make a rainbarrel - we have 2 (not as pretty) and I can't imagine living without them!
Most Viewed link - - -2 weeks in a row at the top spot - big congrats to
A Law Student's Journey
- - here she shows parking cards....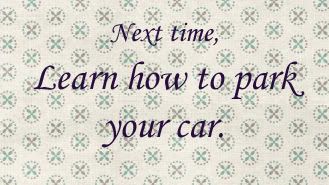 Thanks for linking everyone!! If you were featured feel free to grab the button:(oh, and if you were featured on FB, you're included - grab away!!)