Do you know what Pi Day is?? If you do, welcome to geekdom
For those non-nerds, you may remember that the number "pi" is 3.14 (and on and on) and so math-types like to celebrate Pi on March 14th – you know, 3.14 – – get it? And even funner, mirror 3.14 and it spells "pie". Yes, that's fun! And it's coming up later this week – – –
while you read this post, open up the link to the Pi Number Song so it'll play in the background
3.14159265358979323846264338327950288419716939937510…



And side note, these quote images are from the site RoadKill T-shirts – there are tons of funny ones – I browsed for way too long…here are a few geeky ones that stood out to me:
More fun for Pi Day – –
Here's some I made last year, key lime and peanut butter (obviously it's easier to buy one)
This Pi Belt from Helping Little Hands has been on my-to list forever –
I made Trevor a Pi Shirt, he for sure needs the belt, right? Maybe I'll make it today to celebrate:
Check out this Pi Pie Trivet from Evil Mad Scientist:
Pi in the Oven Shirt from Pieces by Polly (she actually has TONS of Pi shirts – check them all out here)
Or grab these pi earrings from NerdGoddess Etsy Shop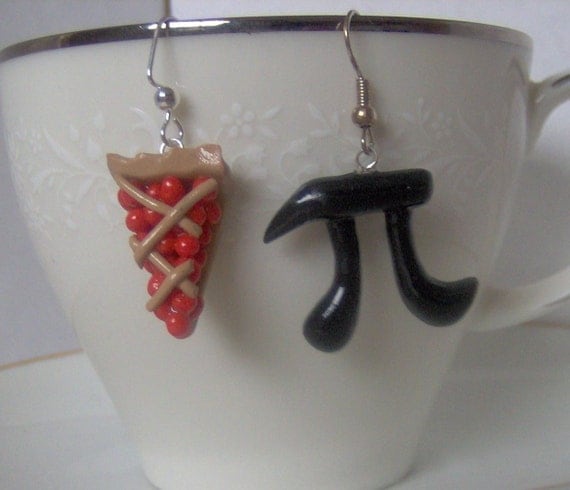 Or another Pi Shirt DIY, this time from Doodle Craft:
Do you love Pi Day? Have any pi related projects? Let me know!

www.SugarBeeCrafts.com
Thanks for checking out this post from www.SugarBeeCrafts.com – – click on over to read it in its entirety – you'll love it!